About Us
Your Local Pharmacists And Pharmacy Technician Team
Our family-owned and operated pharmacy is located in Ada, Oklahoma, originally opened in 1973. Formally owned and operated by long time residents Dick and Amelda McCortney who made it their goal to provide personalized, reliable service to each customer. McCortney's had a change in ownership in July of 2018, with the new owners purchasing from Dick's daughter Jill McCortney Harris, PharmD , and husband Brock Harris. Now, owned and operated by a husband and wife duo, Zack Broderick, PharmD and Megan Broderick, head of marketing and advertising.
Our pharmacy specializes in serving our community with exceptional service and the highest-quality medicines and health products. You'll always work with somebody at our pharmacy who greets you by name, and our pharmacists take the time to counsel you and answer your questions. Visit us for all your healthcare needs!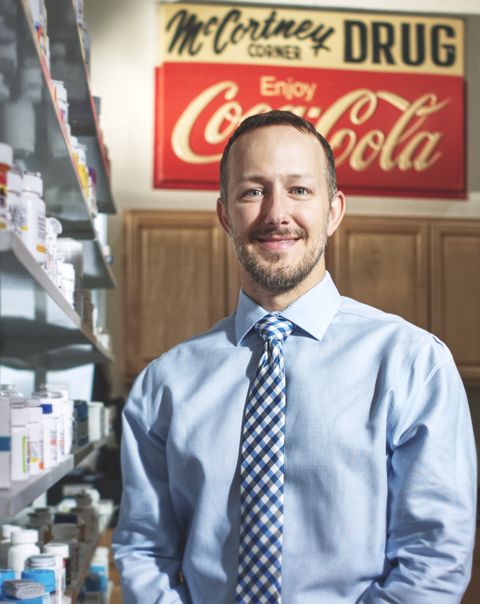 Zack Broderick, PharmD and Owner
"I graduated in 2013 from the College of Pharmacy at Southwestern Oklahoma State University in Weatherford, OK. After completing my PharmD, I moved to Ada and continued working for McCortney's Family Pharmacy. I purchased the pharmacy in July of 2018. I began my pharmacy career because of the customers; I enjoy building personalized relationships with each and every one of my customers and their families."
Since beginning his career in pharmacy in 2013, Zack has focused on patient centered and personalized care in both retail and compounding medications, immunizations and medication therapy management. In his personal time, Zack likes to spend time with his wife Megan, and daughter Charlee. His interests include hunting, spear fishing and anything outdoors.
"My goal is to continue providing the fast, reliable service Dick McCortney instilled so long ago, as well as, carry on his legacy of creating one Ada's most well known, respected family pharmacies."
Megan Broderick- Co-owner
"I received my BS degree in Early Childhood Education in 2010 from East Central University. I taught in both Mustang and Ada for six years and recently decided on a different career path when my cosmetic business took off, which also has allowed me more time with family."
As co-owner of the pharmacy, Megan wears many different hats. She is in charge of marketing/advertising, business operations, and gift merchandising and sales.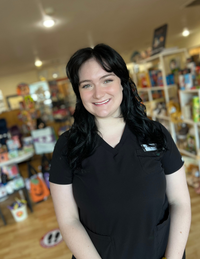 Alyssa Maloy
Compounding Technician
Fun Fact: I love true crime
I love spending time with friends and family. I enjoy working in the compounding lab and compounding medication for our patients.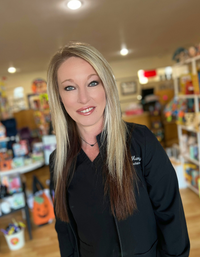 Ashley Murray
Technician
Fun Fact: I love to sing
I've been at McCortney's Family Pharmacy since 2013. I love the customers; they're like family. While the pharmacy is a big part of my life, the rest of my time is spent with my son watching him grow and play sports.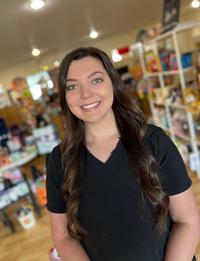 Hope Claxton
Technician
Fun Fact: I am a crime junkie
I am newly married, have two amazing pups and have my bachelor's degree in Science.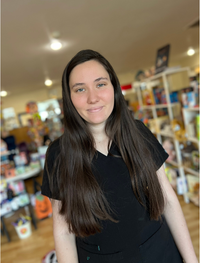 Cadey Shaw
Technician
Fun Fact: I have two sweet dogs that I love!
I am a newlywed & currently a student at ECU, to become a teacher. I love working at McCortney's and enjoy getting to help our amazing customers!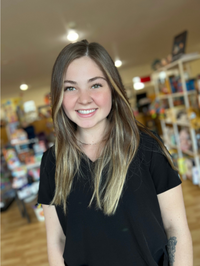 Kyla Mitchell
Clerk
Fun Fact: I'm in a band! I SING!
I'm new to McCortney's Pharmacy but, couldn't be happier. Currently living my best life!